Denigration
In Season 2, "The Deuce" Regurgitates Old Anti-Asian Stereotypes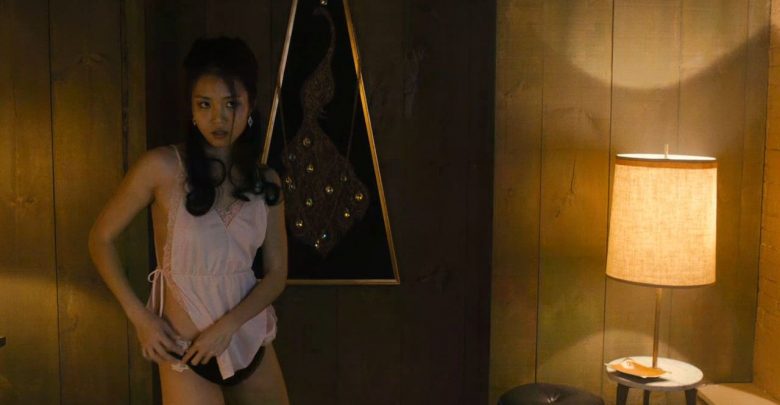 There is a five-year interval between the first and second seasons of HBO's The Deuce. The new season of David Simon and George Pelecanos's multi-ensemble drama begins to unfold in the Christmas of 1977, in a New York City that has witnessed the rise of disco, punk, pornography, and post-Stonewall LGBT culture. Practitioners of the "world's oldest profession" continue to ply their trade in the brothels of Times Square, but they now have second wave feminist activists fighting for their agency, wages, and better working conditions. When it comes to the show's Asian American representation, however, progress is nowhere in sight.
In the show's first season, Asian American characters and culture existed in the peripheries of the narrative. They are now even far less visible than before, presenting viewers with a sprawling cast that reinforces a black and white representation of the '70s. There are more minor Latin American characters in season 2, but they are granted with minimal screen time and negligible character development.
An Asian woman briefly appears as a worker in a dry cleaner in episode 4 ("What Big Ideas").
The only Asian American character that makes the transition from season 1 is barmaid-turned-sex worker Suzi Wong, who is now portrayed by Elly Han instead of Kim N. Wong. In the final episode of season 1, mob capo Rudy Pipilo (Michael Rispoli) singled her out as his favorite sex worker: "Take care of Suzi. Make sure she's available for me every time I drop by." In episode 3 of season 2 ("Seven-Fifty"), it appears that this arrangement is still in place despite the five-year interval. While Rudy discusses his business with Vincent (James Franco) in his brothel, Suzi emerges from her boudoir: "Rudy, are you ready to come up?" He is thus prompted to quickly wrap up the conversation: "Now can I go to get my fucking rocks off already? It's rude to keep a lady waiting." While her white and black counterparts are endowed with the agency to improve their economic and social status, Suzi's static role in the narrative perpetuates stereotypes of Asian women's supposed docility, subservience, and passivity.
"Rudy, are you ready to come up?"
Despite the show's feminist bent and its frankness about the anti-black racism inherent in the burgeoning porn industry it represents, The Deuce remains firmly committed to a vision of America where Asian American politics are completely non-existent. This is evident in its treatment of the Vietnam War in season 1, as well as its insistence on reproducing the era's lack of sensitivity towards Asian representation in mainstream media. After Rudy's tryst with Suzi, he heads to the bar and spots John Belushi – a comedian who was one of SNL's seven original cast members. Rudy reveals that he finds great humour in Belushi's Samurai Futaba act. Like a true fan, he enthusiastically impersonates Belushi's mock Japanese and katana-wielding antics.



"I like that samurai thing he does. Watashi … no … hanto kotoro! Hama hama hama no no haik!"
The Deuce has always walked a fine line between representing the sexism, racism, brutality, and bureaucratic corruption of the milieu it represents and reminding audiences that social, political, economic, aesthetic, and ethical progress is possible – even for some of society's most marginalized and vulnerable individuals. This hard-won optimism does not apply to its Asian American characters, whose lives appear to be strictly confined to the narrow stereotypes and imaginative blindness of an earlier era.
The Deuce merely reproduces the anti-Asian prejudices of the '70s without any commentary or insight.
You can voice your concerns by providing feedback to general@hbo.com, or by contacting creator David Simon via Twitter (@AoDespair).
OFFENDER: HBO
CATEGORY OF OFFENSE: Denigration ( Reinforces Stereotypes)
MEDIA TYPE: TV Show
OFFENSE DATE: September 1, 2018