Denigration
Casting Asian Men as the Villainous, Misogynistic Other
In November 2015, Ethiopian-Canadian singer-songwriter and producer The Weeknd (Abel Makkonen Tesfaye) released "In the Night" as the fourth single from his second studio album Beauty Behind the Madness (2015). Inspired by Marilyn Monroe and fashioned as homage to Thriller-era Michael Jackson, the song's lyrics present a dark tale of childhood sexual abuse – juxtaposed against euphoric, disco-stomping alternative R&B.
The song's cinematic six-and-a-half minute music video was directed by Brooklyn based film production duo BRTHR (Alex Lee and Kyle Wightman). Conceptualized as a 'bloody feminist revenge fantasy', it features Tesfaye and his then-girlfriend, American fashion model Bella Hadid, as a pair of lovers in a chaotic, disjointed Japanese noir-style thriller setting.
Bella Hadid plays a stripper in a seedy nightclub that entertains members of the mob as Tesfaye sings in the rain outside. The camera increasingly lingers on one Japanese gangster (played by New York-based Japanese actor and choreographer Yoshihisa Kuwayama) throughout the highly stylized video. Viewers get a clear view of his face as Tesfaye sings 'He sang a song when he did it/ He was cold and he was so unforgiving'.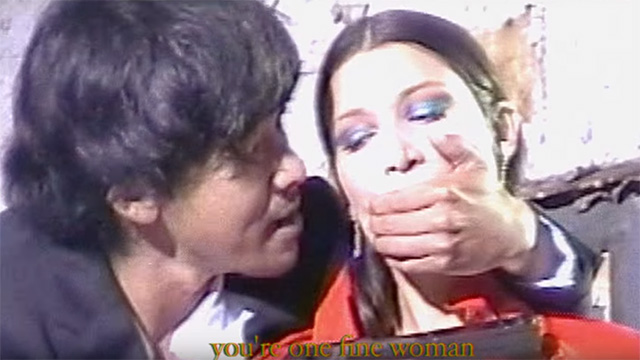 Towards the halfway point of the video, it is revealed that Kuwayama's character has developed a fatal attraction to Hadid's character. The song is interrupted for a 30 second interlude as his menacing voice is heard (in Japanese, with subtitles), while he aims a gun at Hadid and appears in various disorienting sequences:
"wanna dance?
you're one fine woman
are you afraid?
I asked if you're afraid
let's dance tonight."
When the song resumes, Hadid and her posse successfully kill off the gangsters by stabbing and strangling them. However, Kuwayama's character reappears the next morning in the video's final scene, aiming his gun at Tesfaye from behind. Hadid's stripper assassin has a killer aim, however, and she uses it to save the day. Hadid and Tesfaye then ride off together on his motorbike.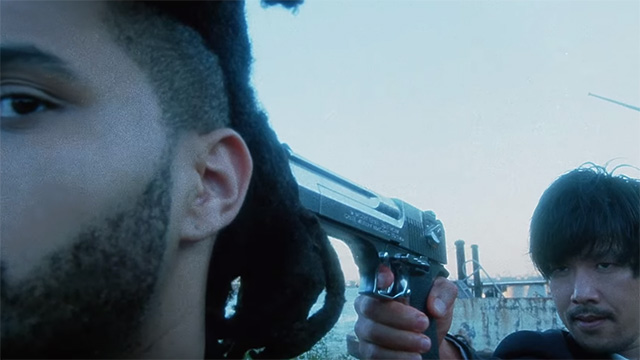 This trope of Asian men being featured as villainous, misogynistic 'Others' that are easily killed off is nothing new, unfortunately. Films like Ninja: Shadow of a Tear (2013), Blackhat (2015) and The Wolverine (2013) – just to name a few recent examples – have all featured Asian men as unmemorable antagonists that are swiftly defeated and killed on screen without much thought, character development or empathy.
OFFENDER: BRTHR
CATEGORY OF OFFENSE: Denigration ( Reinforces Stereotypes)
MEDIA TYPE: Online
OFFENSE DATE: November 1, 2015
URL: Click For More