When Looking – an American comedy-drama television series about a group of three gay friends living in San Francisco – premiered on HBO in 2013, many viewers tuned in with the hope that it would provide a progressive representation of gay men that is also inclusive in terms of class and race.
Asian viewers like Angry Homosexual, Justin Huang, Nico Lang and d1esel6 were thus understandably disappointed about the lack of significant Asian representation in the series, especially since Asians are a significant ethnic minority in San Francisco (33.3% of the city's population) and HBO's Girls had already received its fair share of criticism for it lily-white ensemble.
To be fair to the series' executive producers (David Marshall Grant, Sarah Condon and Andrew Haigh, who also directed the series), Looking has a more diverse cast than other recent LGBT-themed films and television series, which mostly create the impression that "the only people fighting the good fight are good-looking, affluent gay white men and their good-looking, affluent white boyfriends and husbands" (Alex Abad-Santos, Vox.com).
For one, Cuban American actor Frankie J. Alvarez plays artist assistant Agustín Lanuez, one of the three main characters in the show. His boyfriend, Frank, is played by English biracial actor O.T. Fagbenle.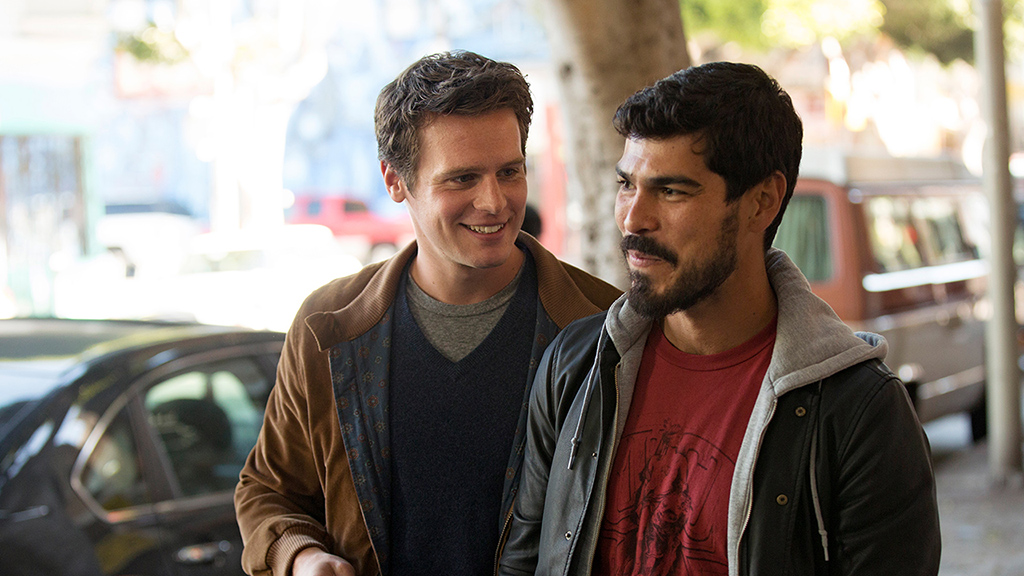 Jonathan Groff's Patrick Murray, a video game designer, crosses ethnic and class divisions when he strikes up a relationship with Raúl Castillo's Ricardo "Richie" Donado Ventura, a Mexican barber.
Lauren Weedman's Doris, the show's only main female character, also establishes an interracial relationship with Bashir Salahuddin's Malik.
As Hollywood.com's Christian Cintron has observed, Looking falls short in making any meaningful statement about the racial complexities of San Francisco's diverse gay scene: "The show tries to give voice and authenticity to gay men not normally represented in media. And yet, it implicitly subjugates people of color with the same stereotypes we see everywhere else".
While the show's Latino American characters are sexually fetishized, the show's only recurring Asian American character is presented as an all-too-familiar stereotype. Andrew Law plays Owen, Patrick's co-worker, a stereotypically geeky video game designer – who is at least not presented as being completely sexless in the series.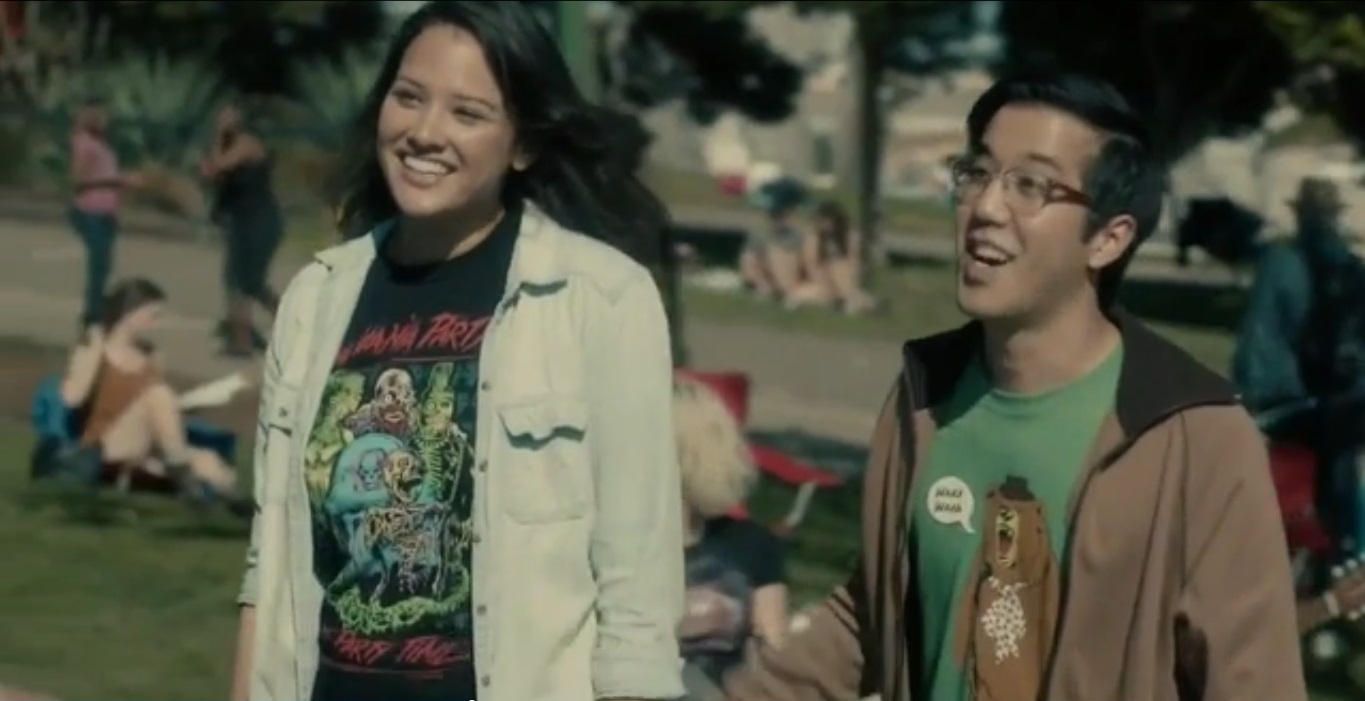 As with In Between Men, the show also offends in its representation of the power dynamic between a (leading) white character and an (one-off) Asian character.
In episode 6 of season 2 (Looking for Gordon Freeman), Patrick is introduced to Eliot Chang's James at his Halloween party by Eddie (Daniel Franzese).
Eddie: "Uh Patrick, this is James. James, Patrick. James thinks you're adorable, and you're both single. So you guys should discuss this while we go get drinks".
After briefly discussing each other's Halloween costume choices for 15 seconds, Patrick abruptly asks to be excused.
Patrick gets progressively drunker throughout the episode, as he obsesses about his ex-boyfriend Richie's new relationship with Brady (Chris Perfetti).
Halfway through the episode, he is depicted in another one-sided conversation with James, who is talking about his job while Patrick looks distracted and disinterested: "I gotta go check on the chips – I'll see you".
Later on, Patrick embarrasses himself in front of his friends by getting into a half-baked argument with Brady about PrEP. The party goes on, and Patrick finds himself looking around morosely at all the other couples dancing together.
He sees James again, and without any warning, walks up to him, states "You're so beautiful'' and proceeds to kiss him.
James: Are you serious right now?
Patrick: I don't know, am I?
James: What am I? Your sloppy party leftovers? Happy Halloween, dick.
Patrick: What!?
James: Your playlist is garbage.
Patrick This playlist is fucking awesome, okay?
If there were other gay male Asian characters in the show, the inclusion of James as a wallflower that Patrick can attempt to use to feel better about himself while drunk and lonely at his own party would have not been so offensive. But if this kind of characterization is all that 'diversity' and 'inclusiveness' amounts to, it would have been preferable to not have been included at all.
OFFENDER: HBO
CATEGORY OF OFFENSE: Denigration ( Asians are Insignificant)
MEDIA TYPE: TV Show
OFFENSE DATE: February 1, 2015