Gender
Hapa Woman plaything of White male mentor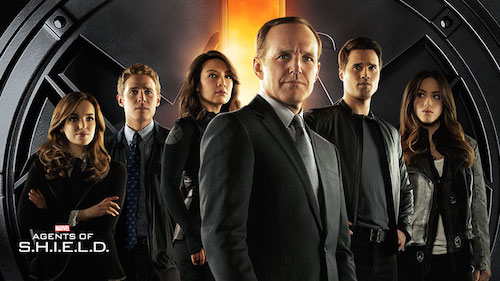 The characters: Skye is played by Hapa Asian – Chloe Bennett. Skye also goes by Daisy Johnson and Quake (don't ask me why they have so many names for one person!). The other main character for this offense report is Miles (played by Austin Nichols) who thankfully goes by only one name. MIles, a hacker, was Skye's mentor. He shows up for one brief moment on the show and hooks up with Skye.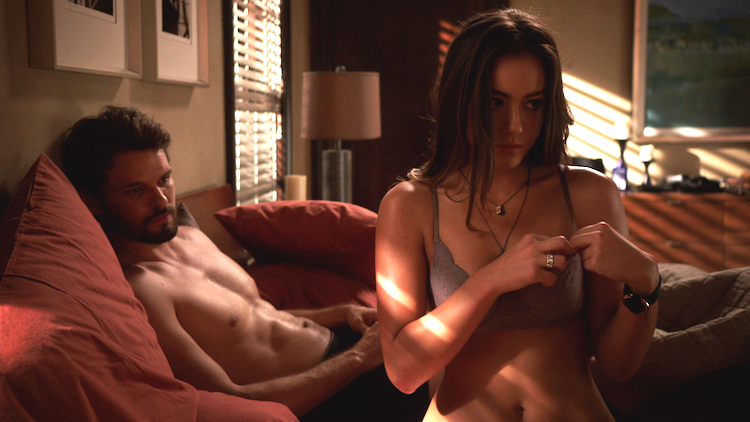 Miles was Chloe's mentor, just another example of depicting white men with higher status. And once again Hollywood shows white men leveraging their status differential towards sexual access of Asian women. To see the key scene, click on the animated gif below:
We see this in the office environment where white men, often with more seniority or status, invite Asian women to "meetings" in informal locations like lunch, coffee, and other settings outside the office or outside of meetings rooms. After Miles hooks up with Skye, he splits. This is a common theme- white men see Asian women as an 'easy lay' – and this kind of dynamic is encouraged by Hollywood.
In the same episode, the Asian male character "Scorch", aka Chan Ho Yin (played by Louis Changchien) is killed off. Convenient.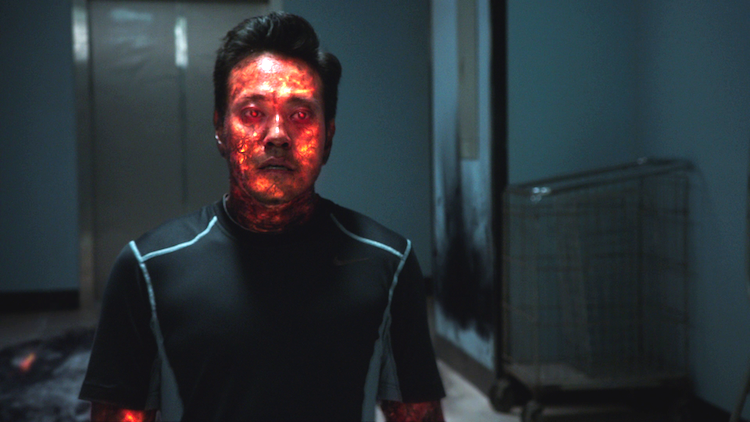 The head of SHIELD orders Melinda May (played by Ming-Na Wen) to inject Scorch with a deadly serum, killing him. This theme of a white man scoring with an Asian woman and the Asian man dying off is common in Hollywood story-telling (ie: Beauty and the Beast).
OFFENDER: ABC
CATEGORY OF OFFENSE: Gender ( Asian Woman as plaything to White Male)
MEDIA TYPE: TV Show
OFFENSE DATE: January 1, 2019