Gender
Sexualized Asian Women, Desexualized Asian Men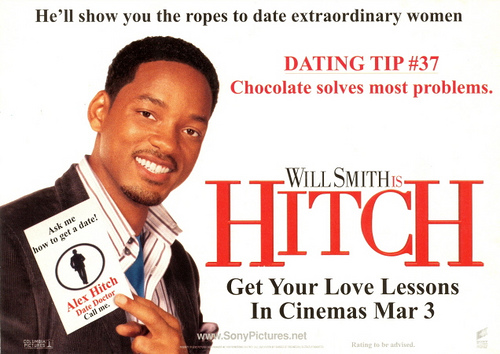 In Hitch (2005), a romantic comedy film directed by Andy Tennant, Will Smith starred as Alex "Hitch" Hitchens, a professional 'date doctor' who specializes in helping men without 'game' strike successful relationships with the women of their dreams. Most of the movie revolves around Hitch falling for workaholic gossip columnist Sara Melas (Eva Mendes), while attempting to help one of his clients, Albert Brennaman (Kevin James), establish a relationship with celebrity Allegra Cole (Amber Valletta).
The problem lies in the film's opening sequence, which serves as an introduction to Smith's character and his expertise as a modern relationship guru. The film's opening shots establish three of Hitch's clients and the respective women they are attracted to.
There is thus a Caucasian American pairing, an African-American pairing, and an interracial WMAF (white male – Asian female) pairing. Throughout the first 6-7 minutes of the movie, the three men each get coaching from Hitch. Hitch instructs them on what to wear, how to handle their first dates, and how to secure a kiss on the third date (all three clients reach this stage). He even sets up a scene where Neil (Kevin Sussman) can play the hero to Mika (Navia Nguyen) by pretending to save her dog from a road accident.
While viewers are left in the dark with regards to the further progress made by the Caucasian American and African American couples, Mika is depicted cosying up to Neil the next morning.
It is also worth noting that this is the very same bed that was presented to the audience in the film's opening scene.
The film's opening sequence thus subtly reinforces Hollywood's gendered stereotyping of Asian men and women. As most casual Asian American media consumers undoubtedly already know, Asian women are often overtly sexualized and paired with white men on screen, while Asian men are typically omitted or desexualized, whenever represented at all.
Hitch's basic principles ("no matter what, no matter when, no matter who. Any man has the chance to sweep any woman off her feet. Just needs the right broom") are thus not visually represented as being inclusive of Asian men. The only Asian men that appear in the opening sequences merely appear in the background, without any lines or significant roles to play: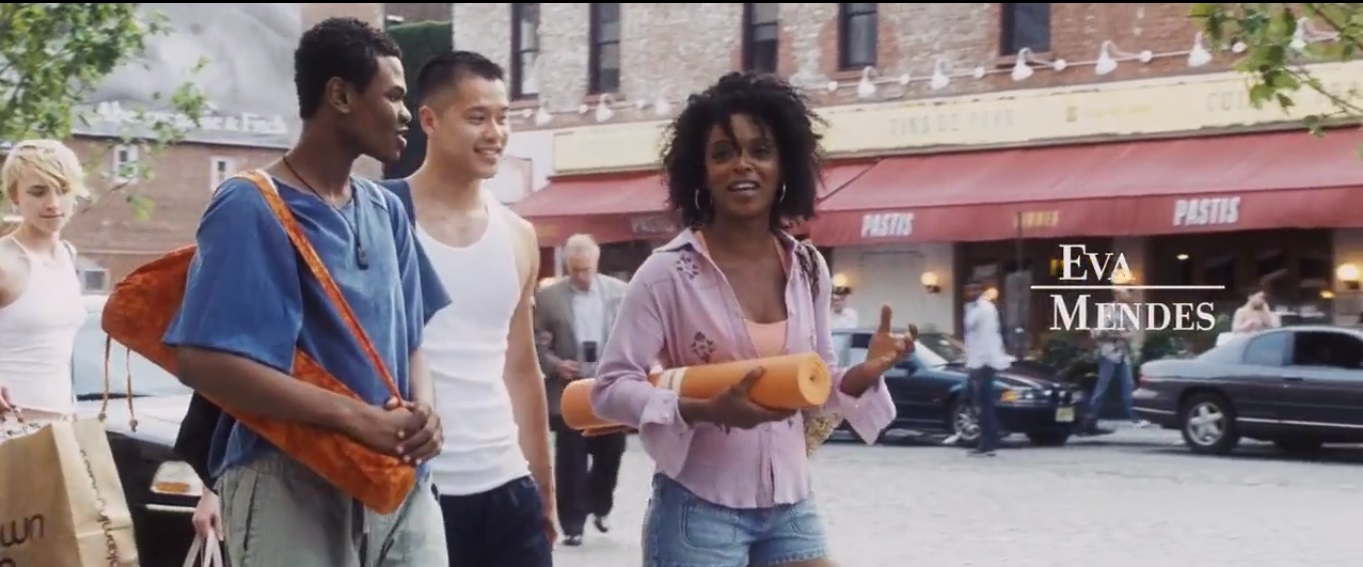 OFFENDER: Overbrook Entertainment
CATEGORY OF OFFENSE: Gender ( Asian males are Omitted)
MEDIA TYPE: Movie
OFFENSE DATE: February 1, 2005