Gender
Stark Trek Beyond Emasculation and Into Forcing Homosexuality onto Asian Men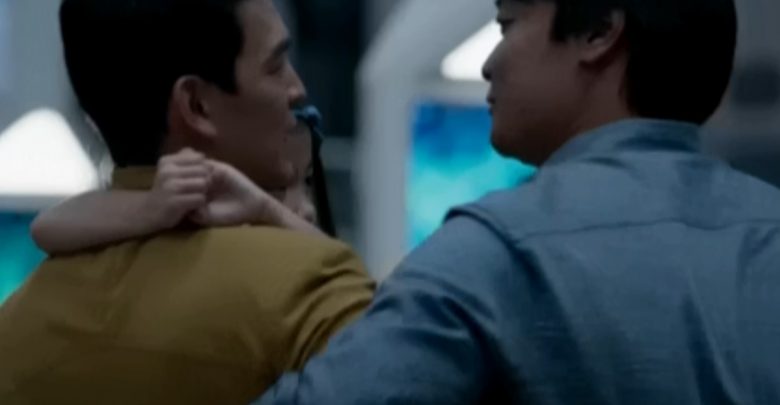 Earlier in the year 2016, a graphic designer, William Yu, digitally inserted John Cho onto the posters of some of Hollywood's biggest films such as James Bond: Spectre. Everyone loved it. Well, almost everyone.
Some suspect this is the real reason John Cho was forced to reprise his role as 'Sulu' in 'Stark Trek: Beyond' asa married homosexual. Sulu had always been a heterosexual in the franchise until this bizarre rewrite.
This foul play was widely denounced as a new tactic to further emasculate Asian men, who are already extremely savaged by Western media as inferior sexless dweebs, creeps, nerds, etc. Even George Takei, the original actor who portrayed 'Sulu', fought against the controversial move. And, Mr. Takei is an actual homosexual.
Conscientious detractors were labeled "homophobes" who were "against diversity". That is false. We love diversity. We'd like to diversify away from racist and emasculating roles for Asian men. Oddly, that is one diversity that Hollywood refuses to promote.
This is not the first time that Hollywood has hijacked a legitimate movement to support its racist caste system. See The Mortal Instruments featuring Godfrey Gao, a heterosexual 6"4 male model as a make up wearing homosexual.
Positive Asian male actors can be counted on one hand. John Cho represents about 30% of the roster. Imagine if 30% of top White male actors were in homosexual roles. Why are they avoiding these roles? Why are they such homophobes? Chris Evans should take a hiatus from Captain America and be Captain LGBT. If Hollywood "cared' so much about diverse lifestyles and they're so morally superior then they would tell these White men to lead the way forward with their own actions.
Star Wars Homosexual Asian Role – Vulture
Asian men in Western media are so desexualized – Salon
OFFENDER: Paramount Pictures
CATEGORY OF OFFENSE: Gender ( Asian males as Unmasculine, Effeminate)
MEDIA TYPE: Movie
OFFENSE DATE: July 22, 2016
URL: Click For More