Gender
"Warrior" Music Video- all Asian women, only Non-Asian Men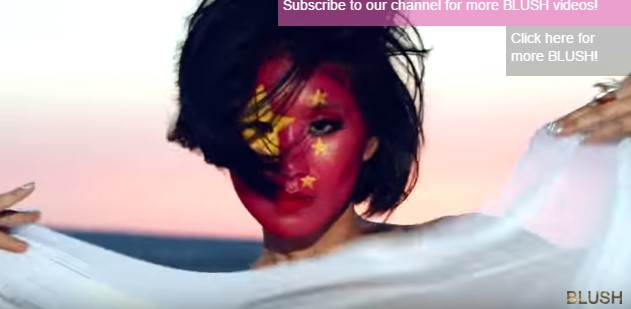 The band "Blush" was formed by FarWest Entertainment in 2010 with the intent of popularizing an Asian vocal act in both the United States and Asia as well as the rest of the world. They were formed through a selection process called the Project Lotus whom were tasked with finding 'Asia's Spice Girls'. Five representatives from South Korea were selected to be judges and trainees who traveled to different parts of Asia including China, Japan and India. (source: Wikipedia)
Their single "Warrior" has a music video which features the Pan-Asian group of women. The women are front and center, depicted as beautiful and strong.
You can see the degree to which they fetishize Asian women – even stamping their country's flag image on their faces – one by one.
However, they manage to exclude Asian men. The men in the video are either black or white and are depicted with their shirts off – seen as the muscular complement to the lithe and gorgeous Asian women.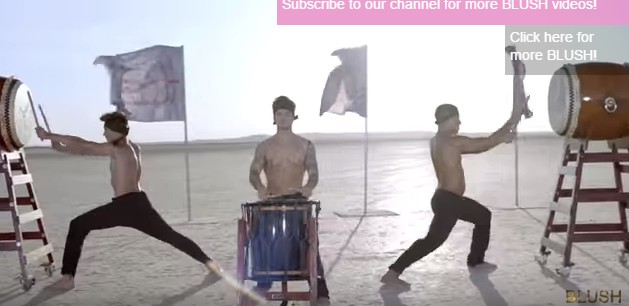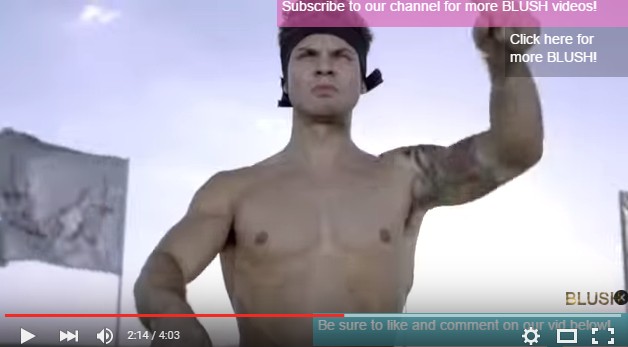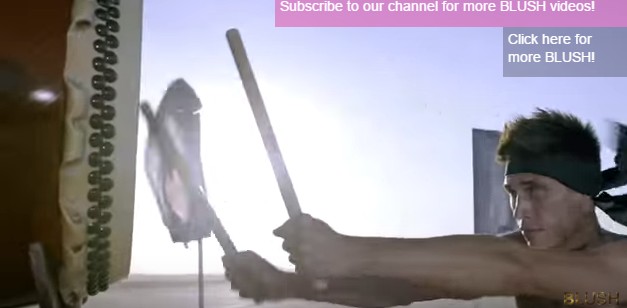 You can see how non-Asian men are exclusively coupled with the Asian women – and all are depicted as strong sex symbols. Systematic exclusion of Asian men in productions like this serves to give the impression that Asian men are not even viable complements to Asian women. Instead they are not part of the picture.
There does not seem to be any visible Asian men despite FarWest's focus on Asian talent. Unsurprisingly, the CEO of FarWest, Jon Niermann, is a white male.
"Jon Niermann, the CEO of FarWest Entertainment which founded the British pop phenomenon Spice Girls, hopes that the Asian Spice Girls will serve as a bridge between the East and West." – unfortunately, this bridge appears to be Asian women and white men.
"The band is being designed for the world stage and what we hope is that it will be a very good bridge for Asian talents for the rest of the world" – FarWest claims to support Asian talent; but seems fixated on Asian women; a seeming obsession with some white men in the Western cultural world.
(source: HanCinema)
In Hollywood productions, black women are often paired with black men. White women with white men. In America, at least 50% of Asian women are with Asian men. But you wouldn't think that by watching music videos and the like. So long as there is a lack of diversity on the other side of the camera, the fetishization of Asian women will continue and the emasculation and exclusion of Asian men will go along with it. Asian fetishists like Jon Niermann will see to that.
You can contact FarWest here:
Tel: +852 2518 0628
Fax: +852 2552 8120
E-mail: online@farwest.tv
Sites:
FarWest.tv
OFFENDER: FARWEST ENTERTAINMENT
CATEGORY OF OFFENSE: Gender ( Asian males are Omitted)
MEDIA TYPE: Other
OFFENSE DATE: November 4, 2011
URL: Click For More